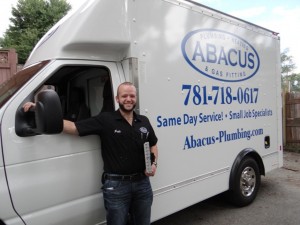 Major heating system repairs can be expensive. They can also be avoided with proper maintenance.
Protect your investment  – and your peace of mind – with a Abacus Plumbing Heating and Gas Fitting maintenance plan.
Our plans are designed to ensure that your heating system works efficiently and effectively to keep you comfortable.
We are happy to give our customers a quote for any of our services. There is a minimum service charge to come out and deliver a hand written estimate. The fee will be waived if the quote is accepted. Or if you have a nicer way of saying that then I'd love your input.
Give us a call at (781) 718-0617  or request an estimate now.
Customers are welcome to call or e-mail their inquiries and we will be glad to assist you.
Offices:
Abacus Plumbing Heating and Gas Fitting
17 Beck Road
Arlington, MA 02476
Phone:  (781)-718-0617
E-mail:  peter@abacus-plumbing.com